Tom Hickey's California Crimes, books 1 & 2
91515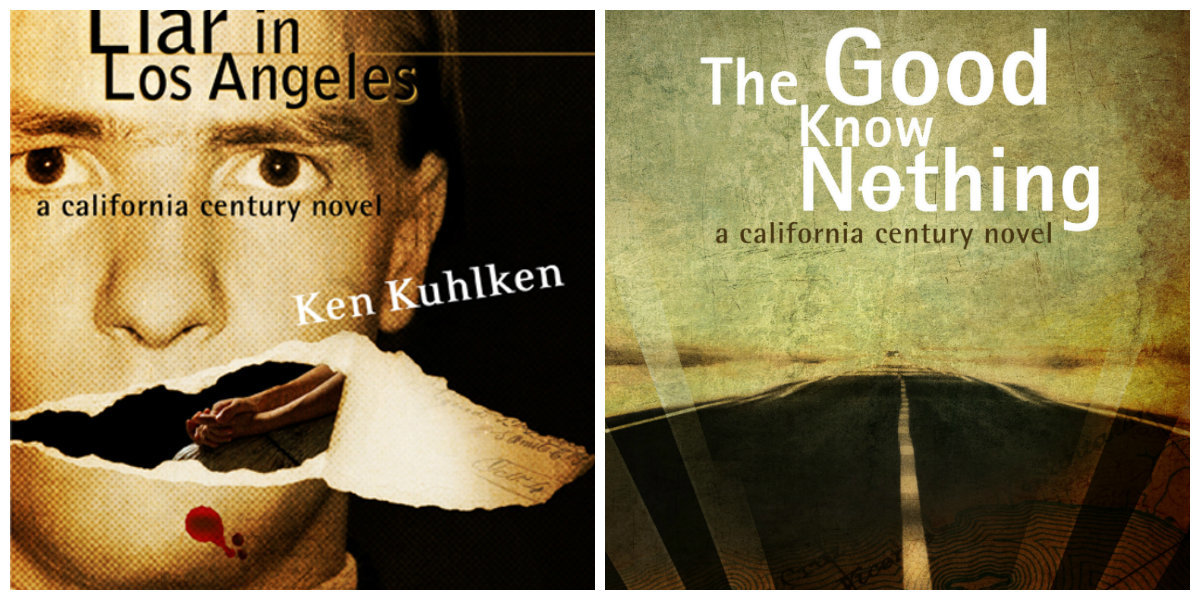 Tom Hickey's California crime series opens in 1926 with The Biggest Liar in Los Angeles. Tom, age 21, is trying to raise his wild younger sister while holding a day job and moonlighting as the leader of a dance band,. Then a family friend gets lynched, and because neither the police not the news media respond, Tom investigates beginning at the church of legendary evangelist Aimee Semple McPherson, whose Angelus Temple is across the street from the site of the lynching. A San Diego Book Awards Best Mystery.
Book two, The Good Know Nothing, finds Tom in pursuit of answers about his father's disappearance. He journeys to Catalina to confront B. Traven, author of The Treasure of the Sierra Madre, to Tucson, on the trail of an outlaw who may be the Sundance Kid, and to a lodge on northern California's McCloud River for a showdown with publishing magnate William Randolph Hearst.
"As usual, Kuhlken works real people and events into the story (evangelist Aimee Semple McPherson and William Randolph Hearst, for example) and vividly anchors the reader in the story's time and place. The social consciousness and the L.A. setting across decades make this series a fine choice for fans of Walter Mosley's Easy Rawlins novels." ~ Booklist A Los Angeles Book Festival Best Mystery
Books one and two introduce the seven-book series at a remarkably low price, in signed hardback first editions.